OUR MISSION:
We aren't just selling houses, we're creating and nurturing relationships. Relationships matter and our goal is to foster those relationships with every party in the transaction in order to ensure the smoothest process for the client. We pledge to be in constant communication with our clients, keeping them fully informed throughout the entire buying or selling process.
We believe that if you're not left with an amazing experience, we haven't done our job. We don't measure success through achievements or awards, but through the satisfaction of our clients
Meet The Team


Phillip S. Calloway,

MS

(@therealsircalloway)
Broker/Owner
Phillip S. Calloway, MS is an honest, hardworking South Florida native with great local knowledge and a tenacity for finding the right home to match the needs and wants of every one of his clients. He believes in building trust and offering transparency to ensure that his buyers and sellers receive the best real estate service experience possible.
Proudly raised in Miami, FL, Phillip attended college in at Florida International University where he earned a bachelor's in Psychology and later continued his education at Barry University earning a Master's in Sports Administration. As a former educator, Phillip understands the importance of education not just his clients, but the agents that work underneath him. His passion for real estate stems from his desire to work with people in a dynamic environment, love of his city, and insight on all the wonderful places and properties it offers.
In addition to running the brokerage, Phillip serves on the YPN Leadership Board for the Miami Association of Realtors, the Board of Directors for the South Florida Chapter of NAREB, and is the Secretary of the Board for the Biscayne Cove Condominium Association.
Learn more about our broker in this Voyage MIA Article

Thomas Mingo (@agent_305)
Thomas Mingo, III is a local professional, licensed in Florida. Thomas has a degree in business administration from Florida A&M University and earned an MBA from Florida Memorial University. His knowledge of the South Florida market coupled with the business experience he has gained helps to set him apart from other agents.
Thomas has a love for fast and classic cars and an insatiable passion for self-health. His appreciation for family motivates his desire to connect buyers to amazing properties where they can raise their families. Driven by the desire to give back to community, Thomas strives to ensure his clients get the best customer service and access to the best deals in the market.

Katrina Gaines (@with.love.katrina)
Katrina Gaines is not only a licensed Florida Realtor, but she is also a second grade teacher with Broward County Public Schools. A graduate of Miami University in Ohio and former tennis player, Katrina is fond of traveling and spending time with her family. Katrina and her husband, a former NFL player, reside in Coconut Creek with their son.
As a resident of the Coconut Creek community, Katrina is able to provide her clients with first hand knowledge of not just home values, but of other social and civic engagements in the community in which your family may be interested.

Katrina's goal is to make your transaction a stress-free experience. Buying a home can be a complex process; and Katrina knows how important is it to make the right choices and remains dedicated to helping her clients with every step.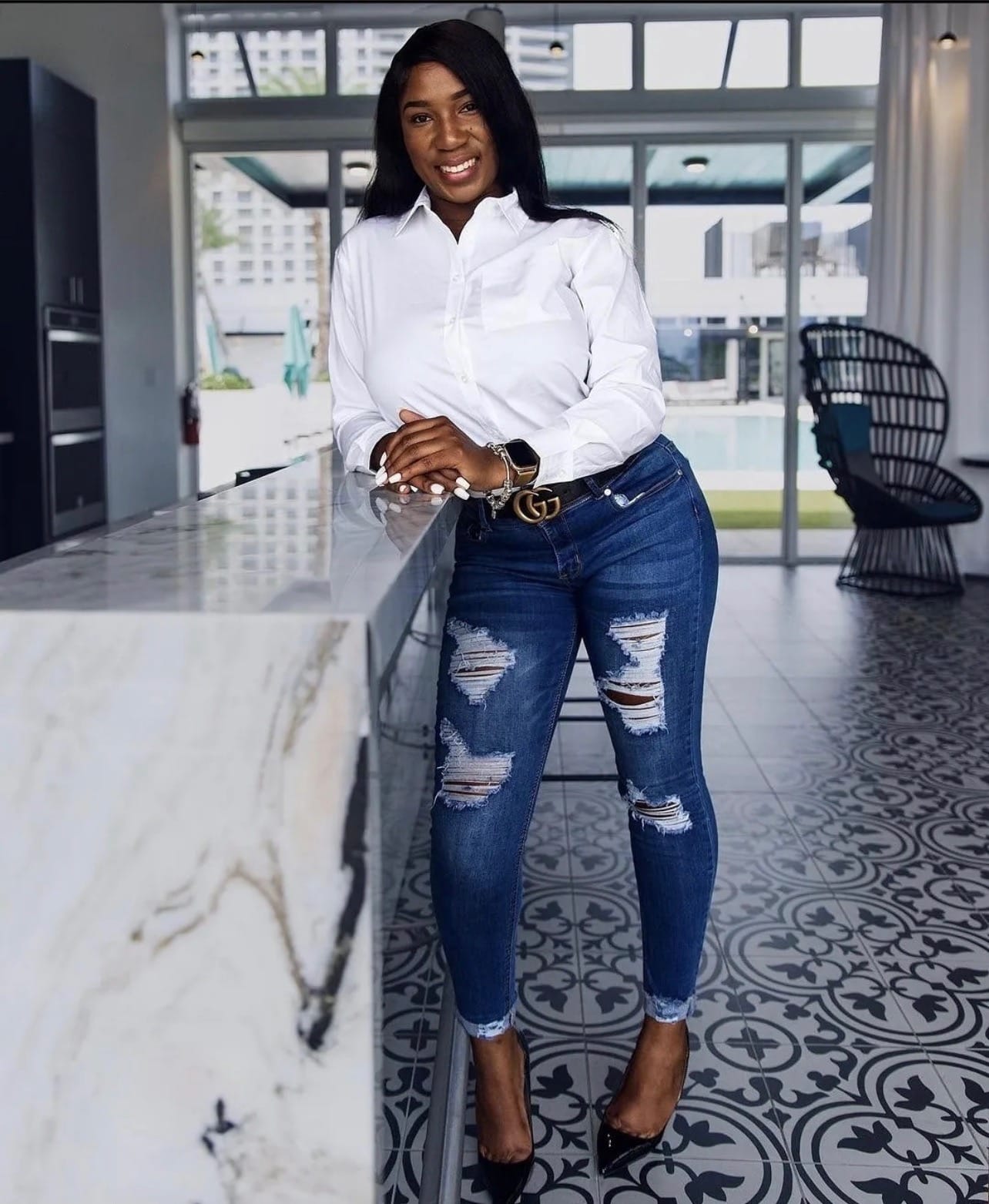 Jazmine Merrell (@poshqueenunique)
Jazmine Merrell is a lifelong Floridian with a passion for real estate. Working hand and hand as an RE assistant has afforded Jazmine extensive knowledge and experience in the South Florida housing market for the past several years.
Jazmine has been in the community, engaging with people for most of her life. This connection makes for a solid foundation for an easy journey into real estate. Allowing her to build trustworthy relationships and will make her journey into real estate second nature to her.
Other hobbies include event planning and travel coordinating. Jazmine aims to provide a home buying experience with sincerity and integrity. Jazmine is the key to finding your transition or forever home.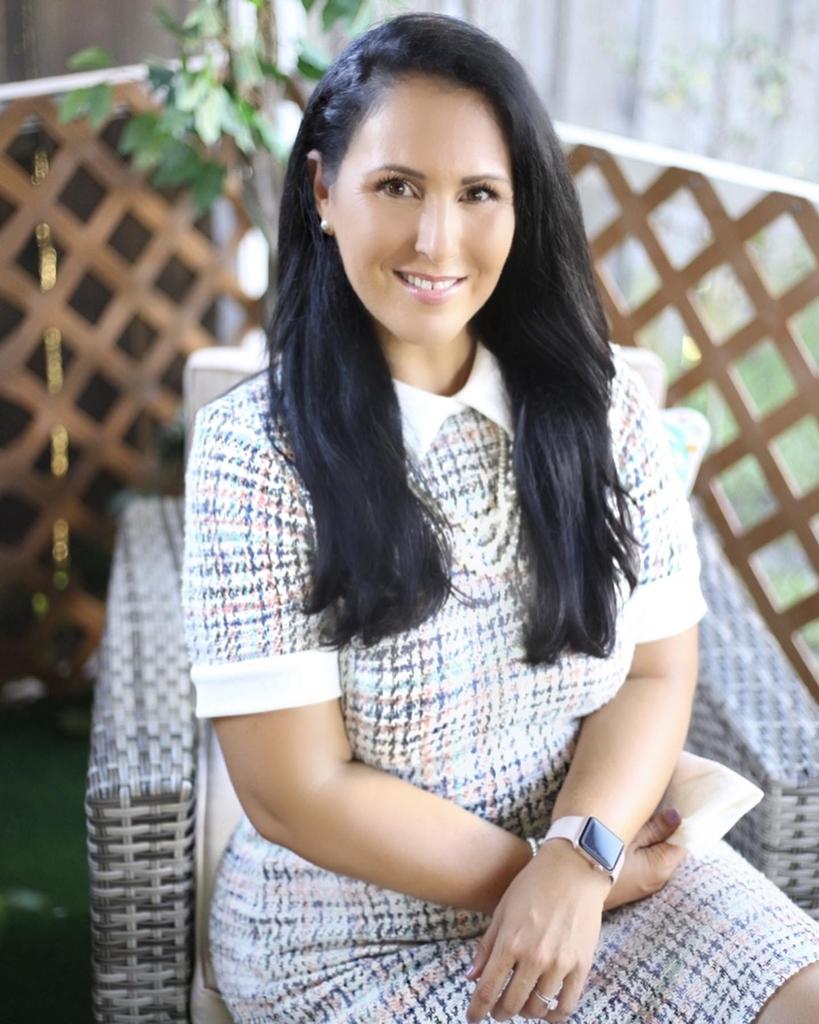 Tsipporah Waterman Calloway (@missestsippy)
Tsipporah Calloway is a mother, author, and realtor. As a resident of the Aventura community, Tsipporah is able to provide her clients with first hand knowledge of not just home values, but of other social events in the community in which you and your family may be interested.
Tsipporah's goal is to make your transaction a personal experience. She truly believes that her clients come first and will go above and beyond to ensure that her clients get the best deal. Her experience as a professional tennis player has taught her how to overcome challenges and adversity and will use that determination to get you the best deal.
During her down time, she loves to spend quality time with her family. She loves the gym, pool and to travel. She loves to cook and trying out new restaurants. Tsipporah was born in Amsterdam, The Netherlands, and moved to Miami, Florida as a professional tennis player. She played collegiate tennis at Nova Southern University where she was awarded Athlete of the Year and graduated with a degree in Communications, Sports Management and History.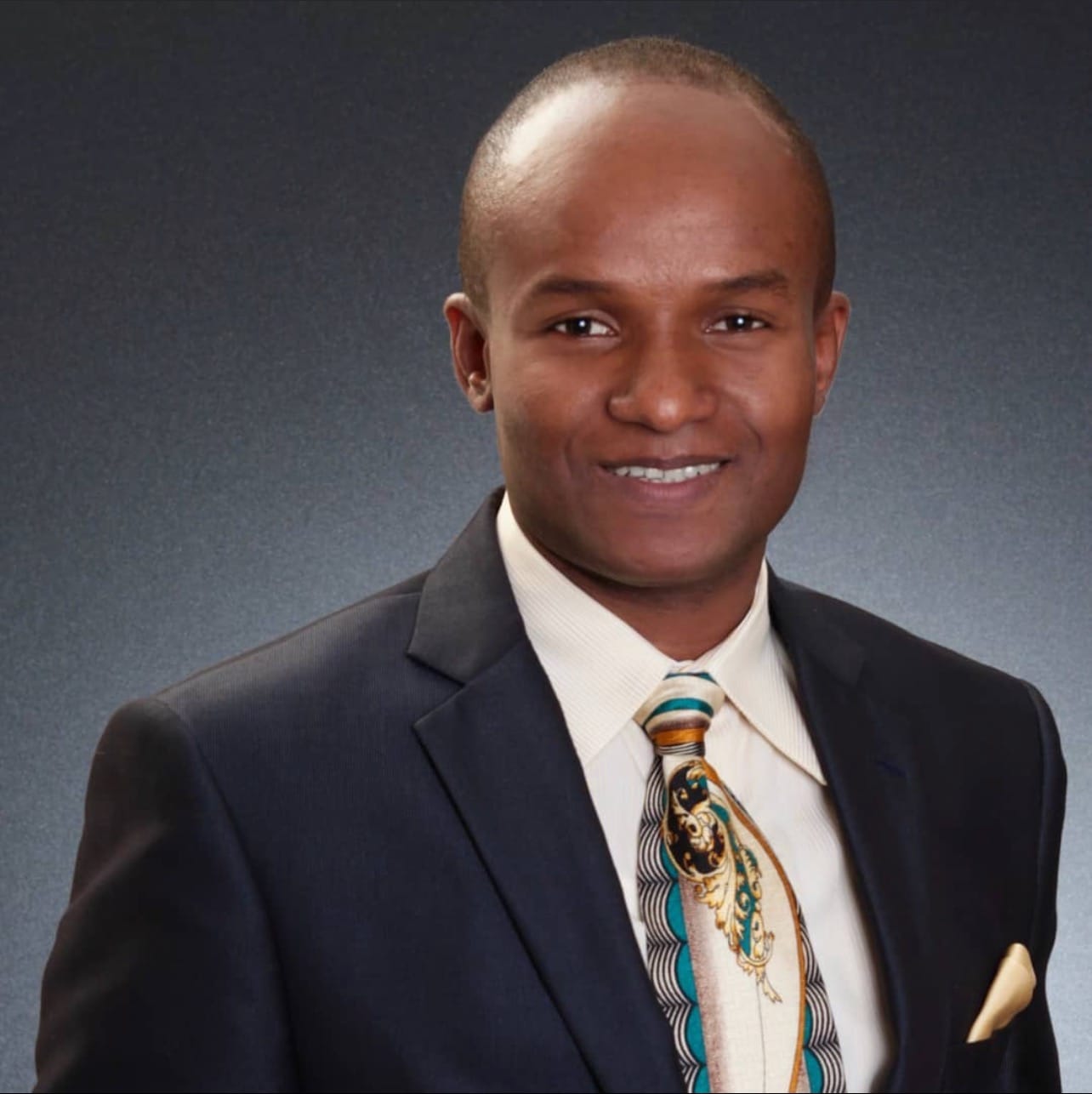 Gedeon Lestrail (@homesbygedeon1)
Gedeon Lestrail is a licensed Florida real estate professional. Born in Haiti, Gedeon moved to South Florida in 2008 to be closer to his family and to explore professional opportunities. In 2015, Gedeon earned his Real Estate license and began his career. Living in the Miramar area, Gedeon focuses on the Broward and North Dade regions of South Florida.
Gedeon is driven by a passion for people. Coming from a big family, he has love for helping others. Since getting his license he has seen the discrimination and mistreatment of certain classes and is determined to be a positive influence for change in the industry. As agent, he has worked with buyers and investors and has personal and professional experience in flipping and rehabbing houses. Whether you're buying, selling, or investing in real estate, Gedeon is ready to provide the highest level of service.
Outside of work, Gedeon enjoys playing sports, watching movies, and spending time with his wife and daughter.
_________________________________________________________
When you list with the Influencers, our team will provide your property with additional U.S. and International exposure. Your property will be immediately marketed to their entire International Referral Network, marketed to as many as 500 websites around the world, and in as many as 19 different languages. No matter where your buyer or investor comes from, the information on your property is available in the language they speak.
FAIR HOUSING STATEMENT
"This company conducts business in accordance with all federal, state, and local fair housing laws. It is our policy to provide housing opportunities to all persons regardless of race, color, religion, sex, familial status, handicap, national origin or sexual orientation. The company's fair housing procedures are not recommendations. They must be followed by everyone associated with the company."